Animation
Program of the day
9:30

Muscular awakening and light gymnastic with our instructors.

11:30

Acqua Gym.
10:00
12:00
Miniclub with our animators
15:30
18:00
Games on the beach and tournaments both for adults and children, with final prizes
15:30
17:30
Miniclub with our animators
17:30
18:30
Afternoon dancing with dance lessons, group dances, « liscio romagnolo », salsa and merengue.

21:00

Evenings with Baby dance, puppet-shows, magicians, cabaret.
Swimming-pool
Swimming-pools
At La Playa Beach Village you can find two Super Swimming-pools, one with fresh water and the other one with salted sea water with throws and water games.
Swimming-pools are open and controlled by our operators from 9.30 am until 6.30 pm; in both swimming-pools you can find also a basin with few centimetre of water, only for babies.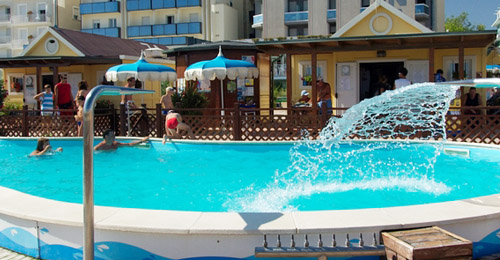 Wellness
La Playa Wellness
Two big Jacuzzis, for 12 people in the same tame, are waiting for you.
The mix of water and air in motion acts as a beauty treatment, it improves the circulation and it stimulates the metabolism of the cells.
Playground
Playground and attraction
4 Beach Volley grounds
6 Bocce grounds
Ping pong,
Coloured swings,
funny inflatable castles
Biliardino
A fantastic marble-pool for children a lot of other surprises....
And for adults.... Jet Sky, Parasail, Banana Boat, Bumpers Boat and Pedalò.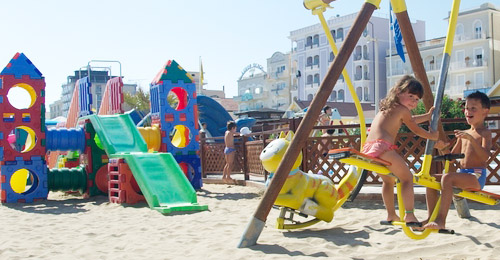 Mini Club
La Playa Mini Club
Mini Club activities start at 10.00 in the morning until 12.00 and from 16.00 until 18.00 in the afternoon with our qualified animators.
In the two delimited areas our staff will take care of your children every day, by doing recreative and educational activities.
So, funny for your children and relax for you!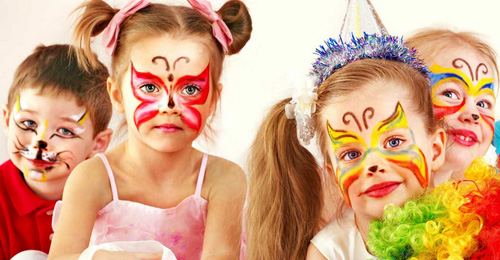 Tournaments
Our tournaments
Every day we organize tournaments for adults and children : ping-pong, « bocce », beach volley, cards, lotteries and more.
Gadgets and prizes for winners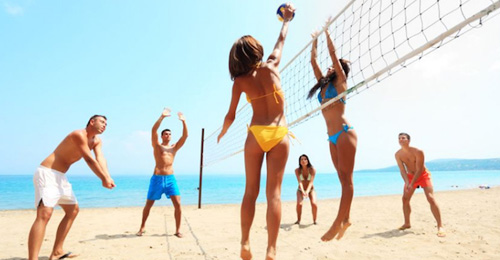 Fitness
Area Fitness
Three gymnasiums, one professional, with the best and modern equipments.
You can find aerobics courses, light gymnastics and acqua-gym, during the whole day, from 9.30 am until 6.30 pm.